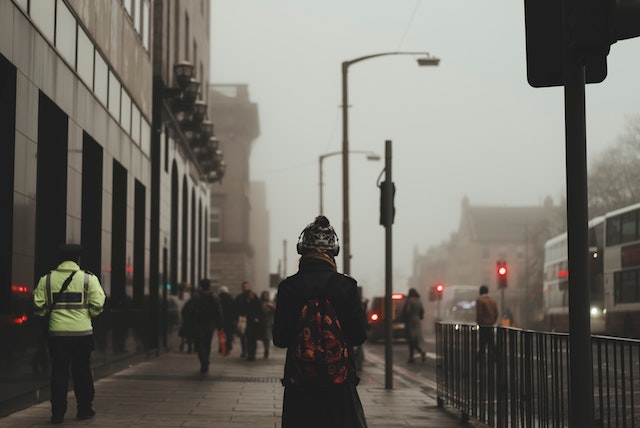 The young woman got off the tram, carried along amid the throng on their way to the various law firms along Collins Street. She walked briskly, heels clacking, her big Beats headphones clamped over her ears. Two bags were slung across her body. One leather contained her laptop, the other made of cloth held a ball of the bright yellow wool trailing from the needles she held in her hands.
Her hands worked furiously as she walked—one plain, one purl, one plain, one purl. The needles continued to click in and out through the yellow wool as she knitted, listened and walked, walked, knitted and listened—without ever needing to stop or look down. She'd have a podcast and half a scarf under her belt before she reached the office.
This woman was making efficient use of her time, but I'm not sure that's the same as making the most of it. Just because it's possible to do two or three things at once doesn't mean we should.
What are we trading for efficiency? What's the cost to us?
Image by Ross Sneddon