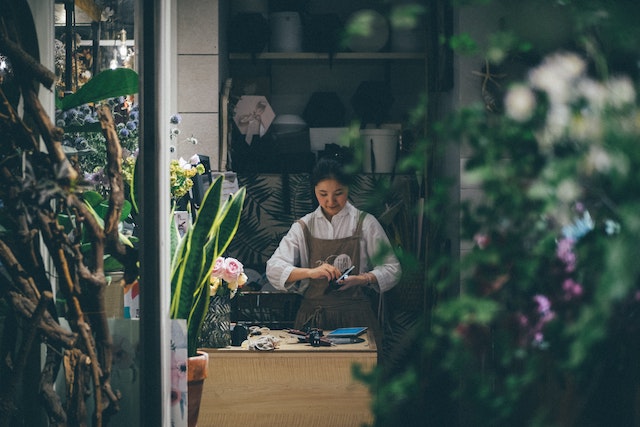 Julie has been running her local florist business for five years. She's built up a reputation with the people in her suburb, who regularly pop in when they're walking past to buy flowers and plants that brighten their homes and their lives.
While new single bunch, online flower delivery services blossomed, Julie made the decision when she started to be a neighbourhood business. She wanted to serve a community of customers she knew by name. This strategy worked well for her, until now.
All the restaurants and cafés along her street have closed, and her customers have retreated indoors to self-isolate. The streets are eerily quiet. Nobody is popping in to buy flowers anymore. Julie's strategy didn't account for an event like this.
But she's not ready to shut her doors. She wants to find a way to serve her customers. So she's employed an extra driver and begun to offer free contactless delivery. Julie's doing what she's always done—what's different is how she does it. Her strategy remains the same. It's just her tactics that have to change for the moment.
What can you do now to keep doing what you've always done?
Image by Ellicia